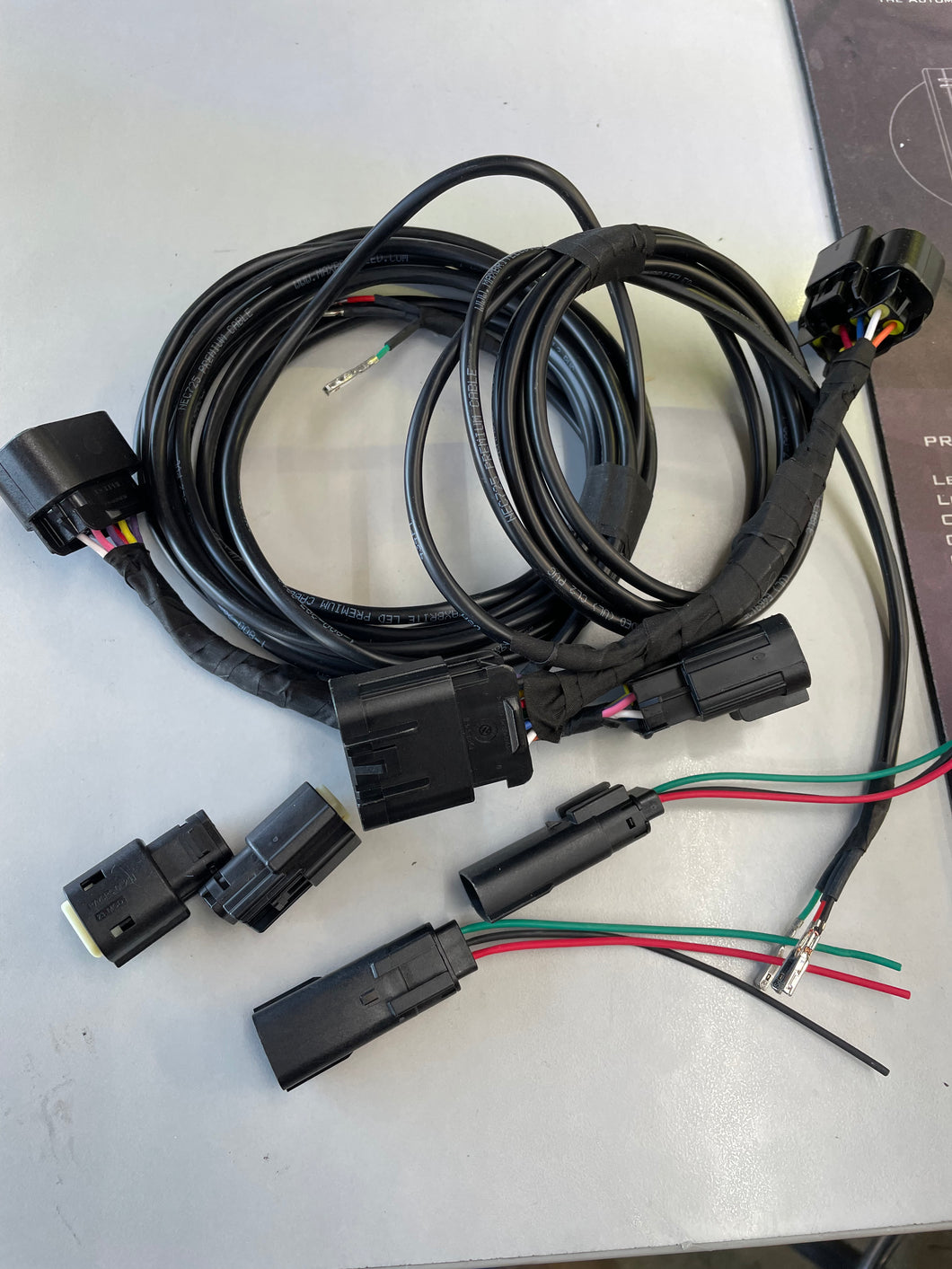 2014-2019 GM LED Door Handle Plug & Play harness
Regular price $399.99 Sale
This is for the 15-19 GM HD Trucks 14-18 1500 trucks for a plug and play LED door handle harness.
This fits the silverado and sierra HD trucks and 1500s 
these will plug into the back of each headlight, you will direct them under the dash in the cab,     you will also have extensions for your handles.    you will plug them into the handle and direct them to the same spot you put the main harness. then you connect the supplied metal drivers and connect eveything together. there will be cutting or splicing on the factory harnesses.   
These will have a built in Grille light harness connector as well