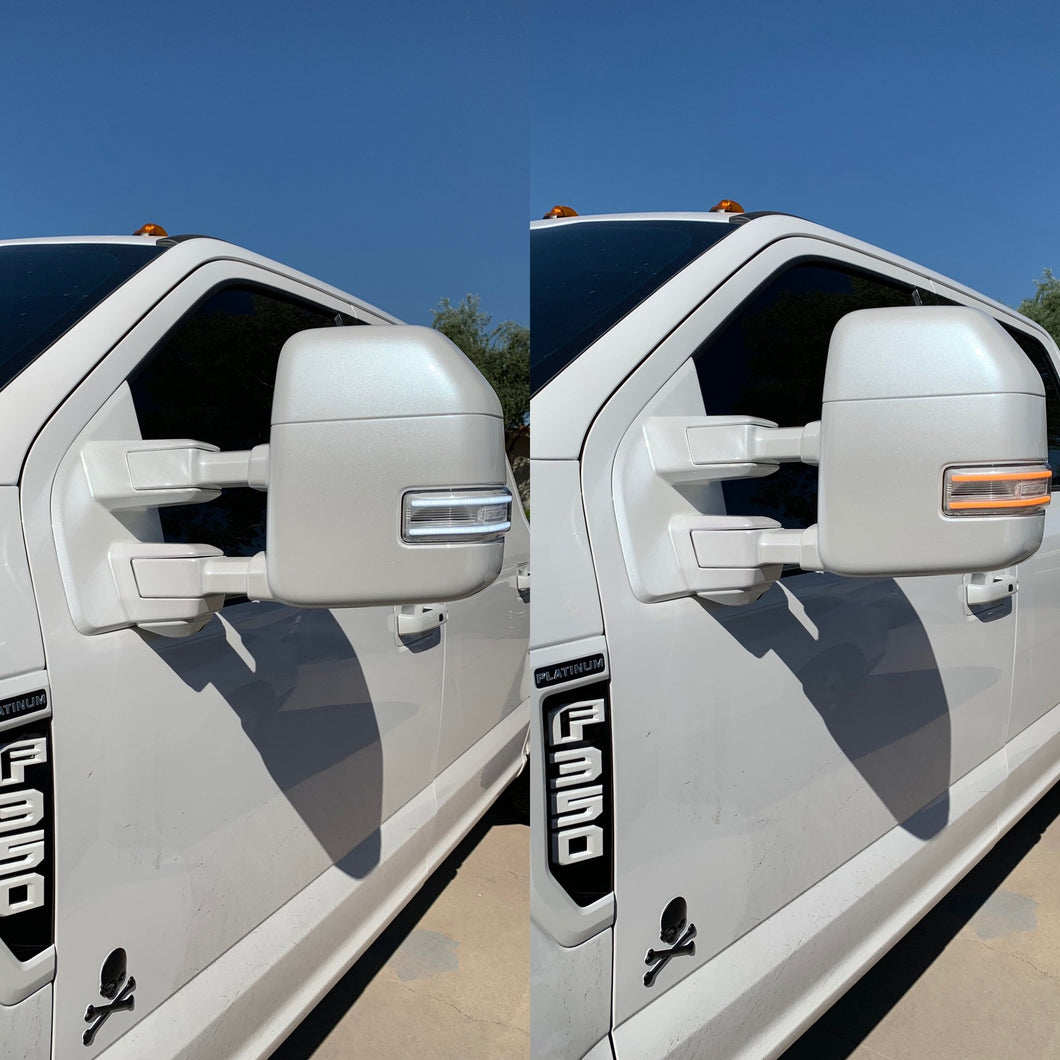 2017+ Super Duty Tow Mirror Build
Regular price $950.00 Sale
**Customer must send in mirrors to get built**
Mirrors will be completely disassembled and then they will be smoothed out and painted to get rid of the textured plastic. Also we will add a switchback strip to the clear reflector to give it a nice sleek look.
If there is anything else you would like done to them shoot us a text at 901-848-8985  

These are non returnable and non refundable it will be a custom built item. This does come with a 1 year warranty customer is responsible for shipping.  
ETA's are on the top banner of the website