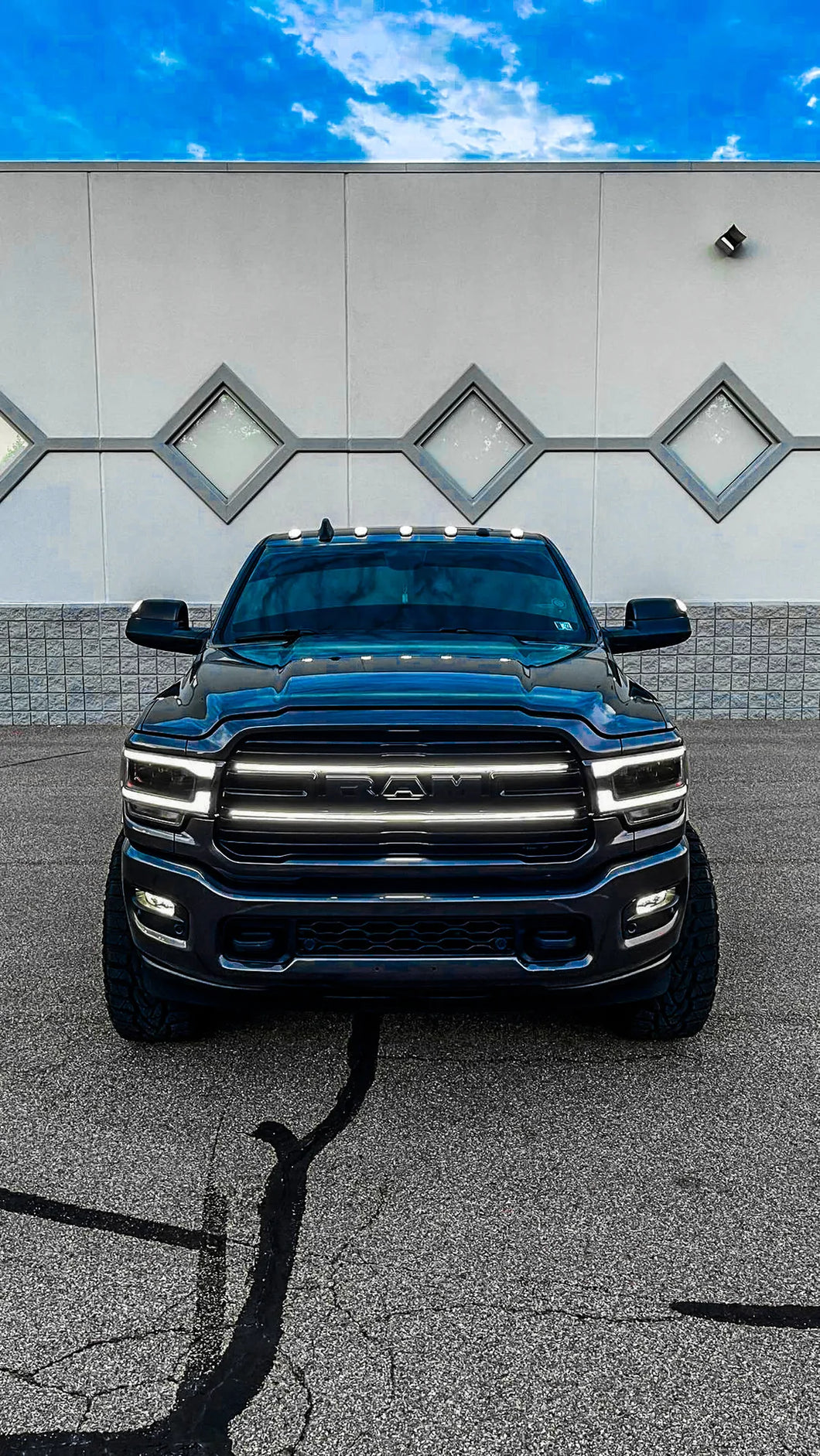 2019-2023 Ram 2500-3500 Grille Lights
Regular price $499.99 Sale
Grille accent lights now available for the Ram 2500 and 3500. 2019 - 2022.
Does not fit the Limited grille.
These are aluminum frames that are curved the right degree to match your grille.       These are bolt in with no modifications needed.
The LED lights are capable of 30,000 burn hours and are 100% water proof!
We also have plug and play harnesses for this.   
If you do not know what headlights you have from the factory just choose one of the option and in the note section put you don't know and we will contact you to make sure you get the right one.
We can Include Grille Preinstall and Colormatch the Grille. Most grilles range from $500-$1500 when doing this. Please give us a call if you want to do this option           901-848-8985      
If you want just the lights just purchase from this Link 
These are non returnable and non refundable it will be a custom built item. This does come with a 1 year warranty customer is responsible for shipping.  

ETA's are on the top banner of the website