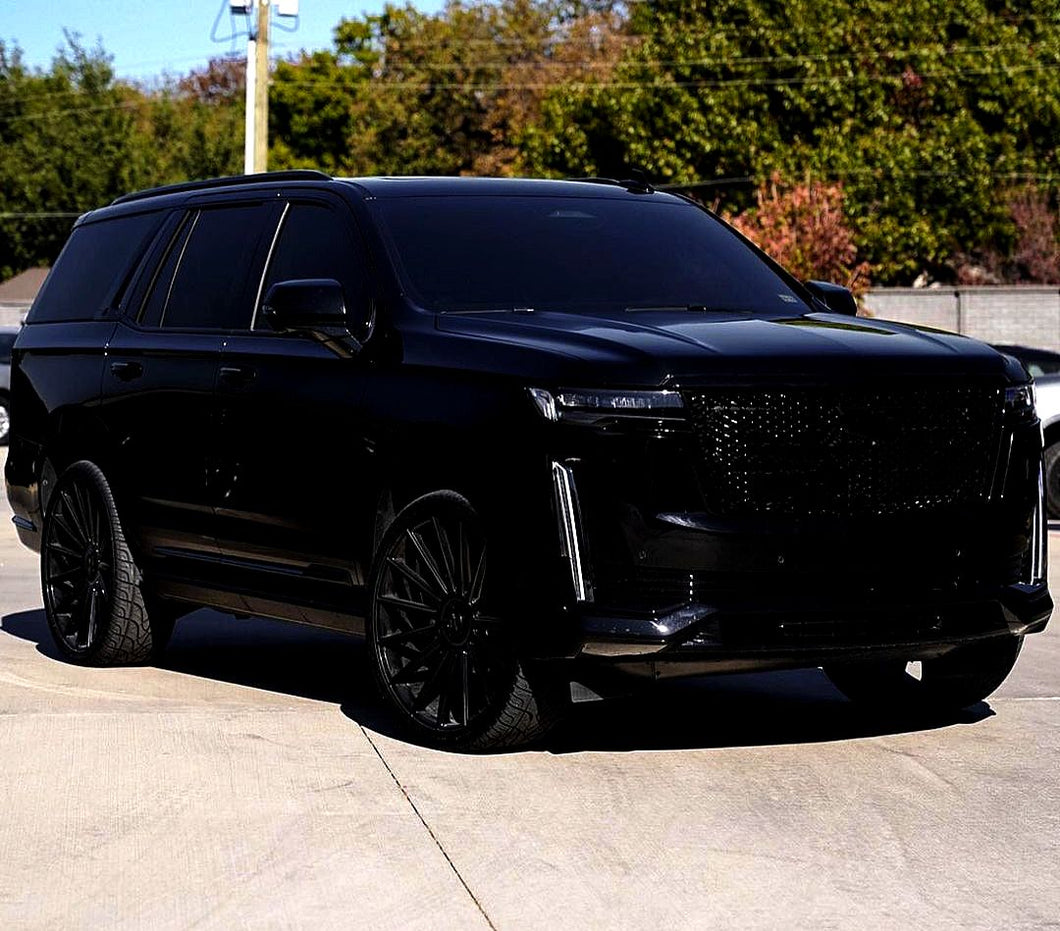 2021+ Escalade Chrome Delete Package
Regular price $4,500.00 Sale
Depending on availability on parts and price increase on parts this price may be change      If it does we will contact you once your order is placed     We will try to keep it updated as much as possible.   

Hello we are offing a whole kit that is paint matched to get rid of all the chrome. 

We can colormatch it to the color of your choice!

This kit will come with: 
COLORMATCED 
grille 
front bumper trim 
bottom door moldings 
window trims 
rear bumper trim 
rear hatch trim (the one that has the emblem on it) 
These will all be professionally painted 
We specialize in painting plastics and chrome there is certain ways and products you have to use to make it work. We have nailed the nail and got it all figured out.    

We are located in Mason, TN we can paint your factory parts and install them. Please contact us if you would like that done 
If you send us back your parts in hood usable shape we can credit you some as long as they are reusable. This will help the next person that orders this.  
If there is anything else you would like done to them shoot us a text at 901-848-8985
Please put your color code in the notes section when you order, if you do not we will reach out to you for that information once your order is placed. 
PLEASE NOTE: If you have a 3-stage paint there will be an additional cost for the paint. We will reach out to you with this information once your order is placed. 
These are non returnable and non refundable it will be a custom built item. If for some reason you have an issue please contact us in a timely manner and we will help as much as we can. 
ETA's are on the top banner of the website