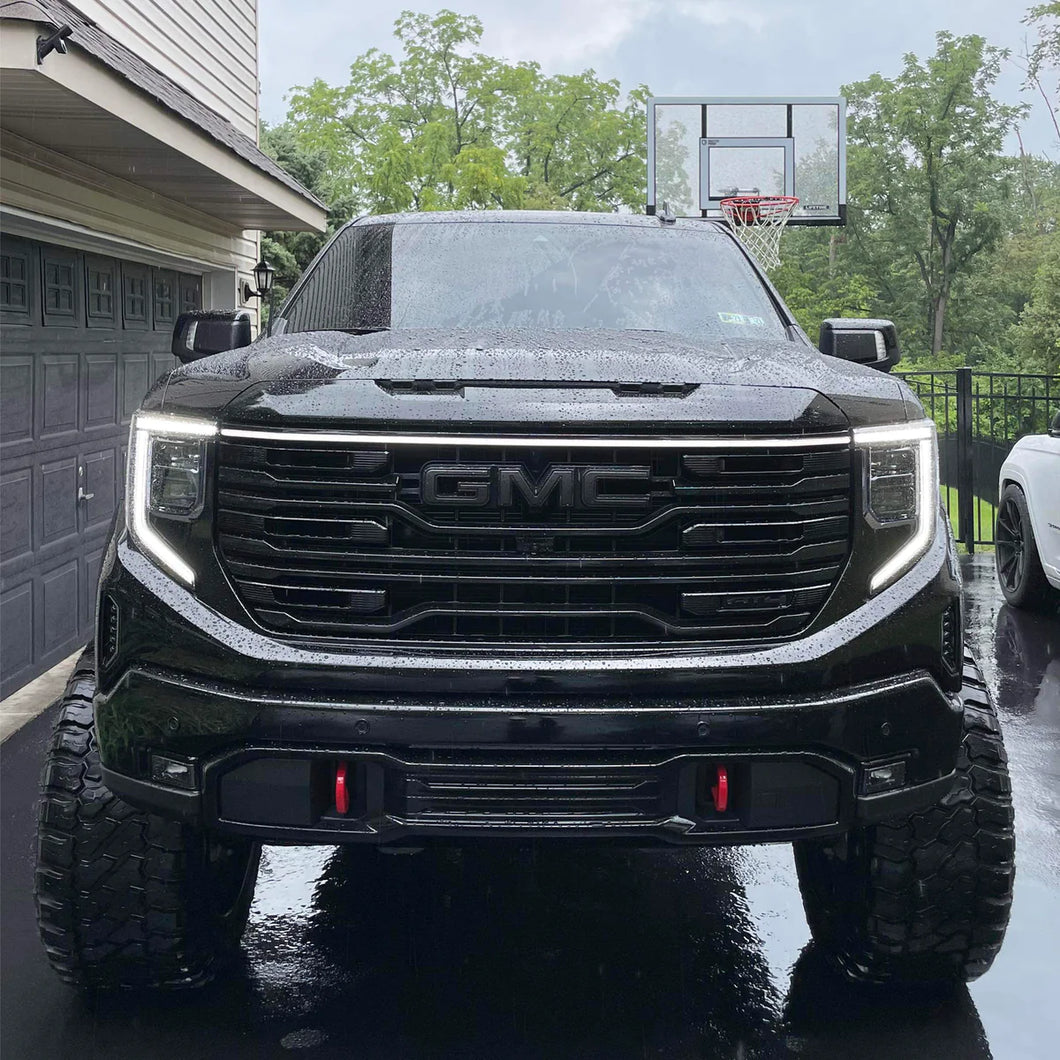 2022-2023 GMC Sierra 1500 LED Grill Lights
Regular price $299.99 Sale
Upgrade your GMC 1500's appearance and visibility with our top-of-the-line 2022-2023 GMC 1500 Sierra LED Grill Lights . Designed specifically to fit GMC 1500 Models AT4, AT4X STL, Denali, and Denali Ultimate, these high-quality LED lights are the perfect addition to elevate your truck's style and functionality.
Perfect Fitment: These LED Grill Lights are custom-designed to seamlessly fit GMC 1500 Models AT4, STL, Denali, and Denali Ultimate. They are precision-cut to match the exact contours of your truck's grill.
Easy Installation: The package includes a light bar, a dimmer, and an installation kit, making the setup process hassle-free and convenient for all skill levels.
Attention-Grabbing Style: Enhance the aesthetics of your GMC 1500 with our sleek LED Grill Lights. The eye-catching design not only adds a modern touch to your truck but also sets you apart from the crowd.
Energy-Efficient: With advanced LED technology, these lights consume less power while delivering a superior lighting performance, preserving your vehicle's battery life.
Compatibility: Fits GMC 1500 Models: AT4, STL, Denali & Denali Ultimate
What's in the Package?
One LED Grill Light top bar

Dimmer

Installation Kit
DO NOT FIT: