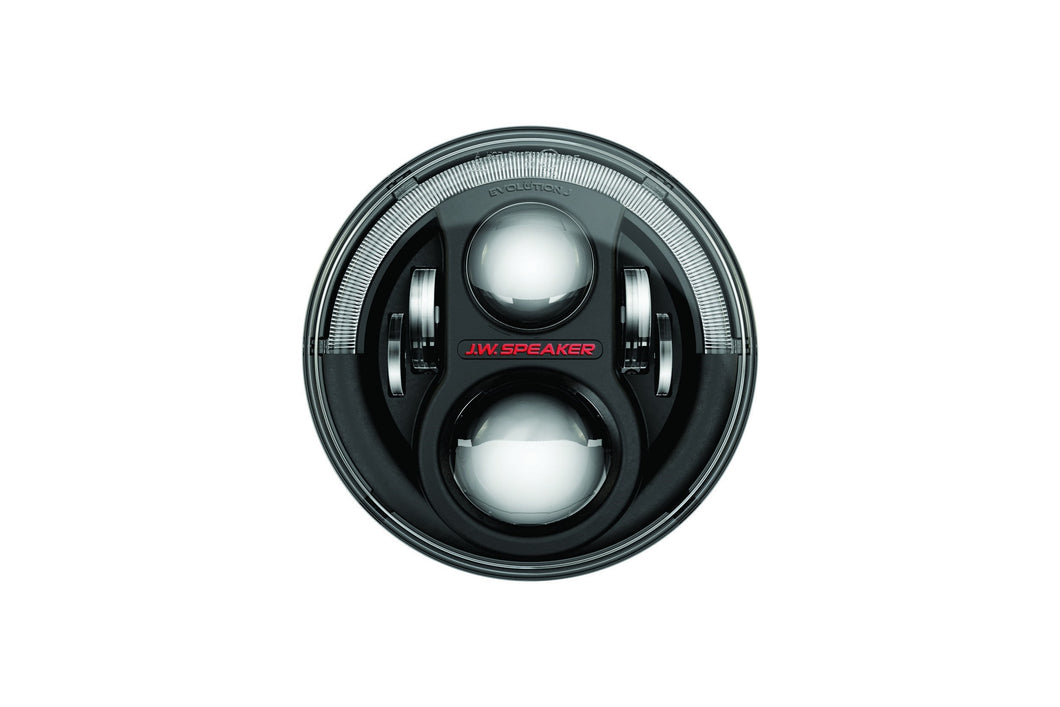 JW SPEAKER 8700 EVOLUTION J2 (JEEP)
Regular price $700.00 Sale
PRODUCT DETAILS
THE RETROFIT SOURCE: is J.W. Speaker's biggest distributor in the Southeast! From Milwaukee, Wisconsin to Atlanta, GA: We stock and more of their products to our retail and wholesale customer groups and our volume allows us to afford you the best price! If you're interested but on the edge, give us a call for a quote and we're sure you'll be sold.
THAT NEW NEW: The brand new Evo J2 Bi-LED series provides new "Dual Burn" function that uses both top and bottom optics for both low and high beam functions. Performance increases slightly from this added feature, as well as the unique look!
FLICKER-FREE: Finally you can forget about extra anti-flicker modules! The Evo J has JW Speakers proprietary Anti-Flicker setup integrated into the housings with no need for any external wiring. These come pre-configured with H13 inputs for a direct plug n play install.
DRL FUNCTION: The Evo J2's incorporate the long-awaited U-Shaped LED Daytime Running Light that was previously only available on Euro-spec 8700 headlights, now finally DOT approved!
ILLUMINATION: The light output from the four high power LED projectors produces a uniformly lit, very wide, and supremely bright beam pattern. Compared to stock? There is no comparison... Your stock headlights couldn't even come close to producing to the same amount of illumination from the J-Dubs.
OPTIONS: These lamps feature a "Bi-LED" function with both low beam and high beam outputs, and come with either gloss black or hydropdipped carbon fiber trim bezels to suit your taste. Evo J2 also improves light output compared to the ever popular 8700 Evo J / Evo 2 design.